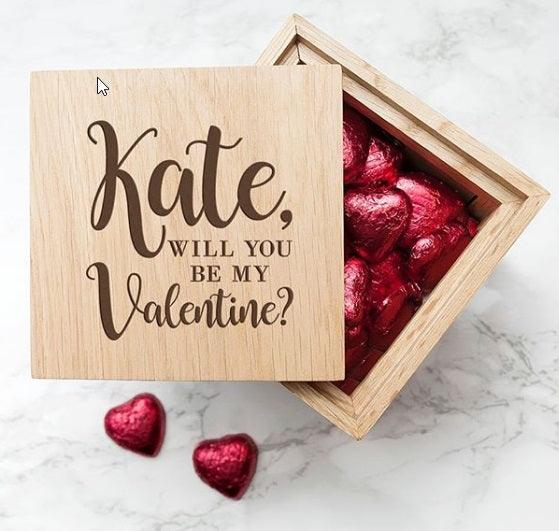 View Larger
Description
A beautiful solid personalized keepsake box with lid.  An everlasting gift for any celebrating couple.
Their treasured mementos safe in one place and always in easy reach. The outside of the box can be decorated with the couples four favourite photographs and personalised with their names.
Can be Ideal for occasions like engagement, wedding or housewarming gift.
Product: The keepsake box is made from solid wood. It has a provision to keep 
Customization: The box lid can be personalised with the couples names surrounding is crafted in a dainty wreath design. Each name can be up to ten characters long.   
Product Specification
The wooden chest is of 7.5 x 7.5 x 6 inches in dimensions
Sidebar