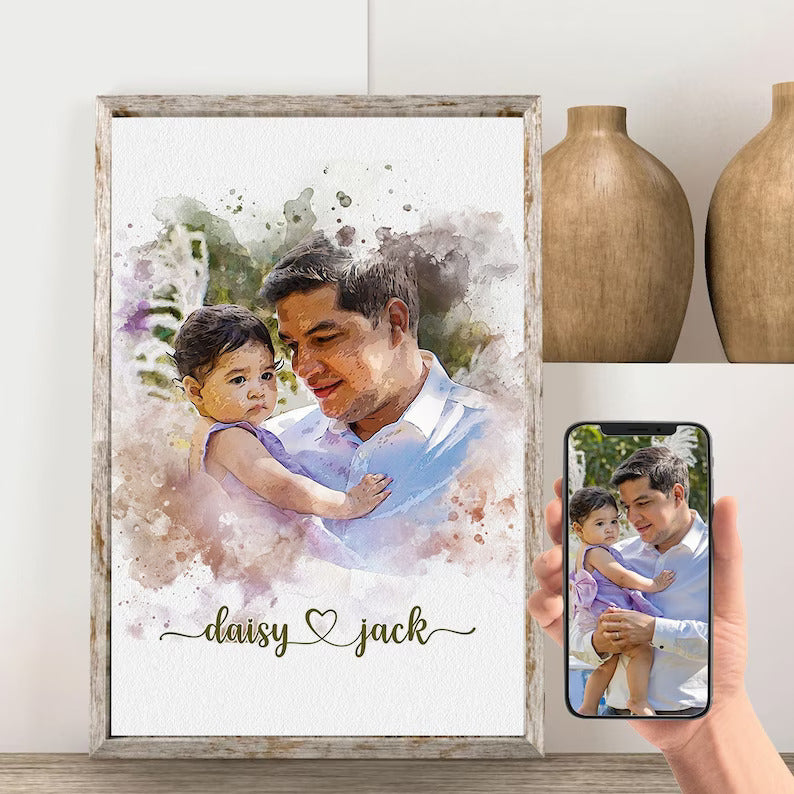 View Larger
SIZE: 11 x 8.5 Properties: Single-sided, This is beautifully designed and printed on high-quality metallic texture paper.

A simple way to create a celebrating, joyful, and inspirational environment at home for this Father's Day.

This Watercolor portrait is perfect for displaying cherished memories and capturing heartfelt moments shared with your dad. You can choose to include pictures of family vacations, special events, or even candid shots that capture the essence of your relationship with your father. 

Make your world more colorful with printable coloring pages from your favorite collections of memories. These are fresh, Modern and made just for you

Let this delicate and unique format of art to show your love towards your dad and share your joy with family and friends.
Sidebar