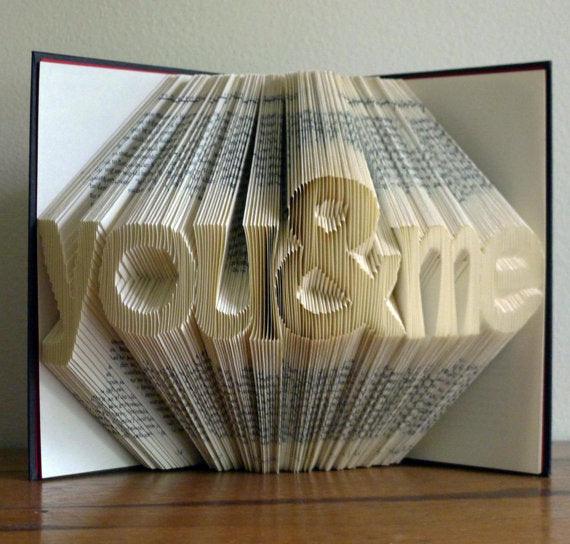 View Larger
Unusual Gift Ideas for Him- Christmas Gift Ideas for Men Who Have Everything
Are you looking for unusual gift ideas for him or Christmas Gift Ideas for men who have everything? Choosing unusual gifts for a man can be a fun way to show your creativity and thoughtfulness. Giving thoughtful and meaningful gifts can strengthen emotional bonds between individuals.
Personalized Collections-Geek Christmas Gifts
Folded Book art is a unique and unusual gift for any book lover. If your man is a geek or a nerd and you are looking for geek Christmas gifts, You are at the right gifts store! We have a wide range of personalized collections for any occasion.
There is a huge collection of Christmas present online, but finding the best gift store is always a herculean task.
Hand crafted Gifts-Milestone Anniversary Gifts
Hand crafted Gifts create lasting memories and reinforce connections. It acknowledges the efforts and kindness of others and can be used to say "thank you" for their support or assistance.
These folded books are a perfect gift for a milestone anniversary to show your love and affection to your love.
The thought and effort put into selecting an unusual gift for him can brighten his day and create moments of delight.
Sidebar