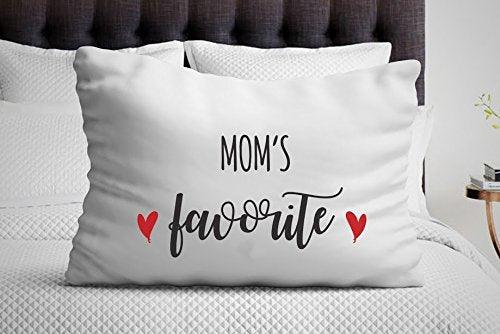 View Larger
Moms Favorite Baby Mom of Girl gift Mom of Boy gift Pillowcase for Baby gift for Kids Room Decor Nursery gift Mommys Baby Boy Mom Girl Mom
(1 piece) Gift for current favorite boy or girl in the house. Cutest gift for toddlers. :)

All pillowcases made with love and are 100% handmade. This is very pleasant to the skin and do not interfere with sleep, as the fabric absorbs the paint and doesn't remains on its surface, unlike the print technique.
This pillow cover is 30"x19.7". Washing instructions: Wash at temperature 30 degrees C, Do not use chlorine & Iron at high temperature.
If you need a bigger quantity, different size or color - please contact us @ sales@bostoncreativecompany.com
Featuring : Pillowcases long distance relationship gifts lover gifts couple gifts wedding gifts bedroom decor living room decor weird girlfriend gifts boyfriend gifts bedding engagement gifts
Sidebar