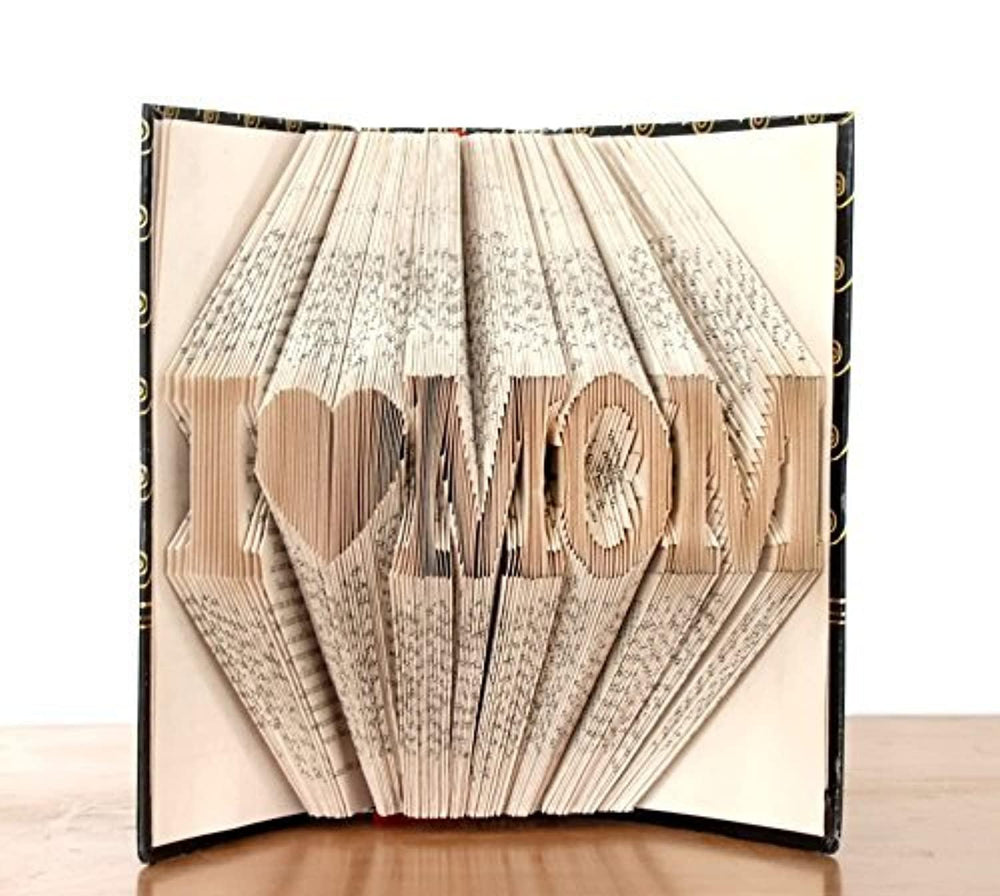 View Larger
Best Holiday Gift 2023:
 The best holiday gift is one that shows you've considered the recipient's interests and needs. This unique and unusual folded book art adds a personal touch to your Christmas gifts and makes it the best holiday gift for 2023. Make it truly meaningful, by adding a customized word, a special date, or a symbol to show your love.
Presents for Mum for Christmas:
Christmas is a time for celebrating love and togetherness. If you are looking for presents for mum for Christmas, then this folded book art is a unique and unusual gift for your loving mom. Giving your mom this thoughtful gift is for sure the best xmas gift for mum and is a way to show her that you care and value her presence in your life.
Christmas is a time for spreading joy and happiness and finding unique gifts for mums for Christmas is always a herculean task every Christmas. Giving a well-thought-out gift can bring a smile to your mom's face and contribute to the festive atmosphere of the holiday season.
Step Mom Christmas:
A gift for your mum or step mom for Christmas, is a way to say "thank you": Whether it's for her support, guidance, or the countless things she's done for you, a Christmas gift is a way to say thank you for all your mom has done.
Giving thoughtful and unique gifts is a tradition that can create joy and warmth for both you and your mom.
Unique and Unusual Gift- 'The Folded Book Art'
Book folding art is a book sculpture which is a delightful and creative way to upcycle old books and create visually appealing decor. Whether you're making a gift or decorating your home, this craft allows you to combine your love for books with your artistic expression.
Book folding art or folded book art is a creative and visually stunning craft that involves folding the pages of a book to create one of the below choices:
A personalized number that might indicate a loved one's age or a special number close to their heart.
A personalized text of your choice
A personalised special date of your choice with either a dot separating the dates or hearts separating the dates
Heart-shaped book sculpture with initials
Any Symbols
Sidebar