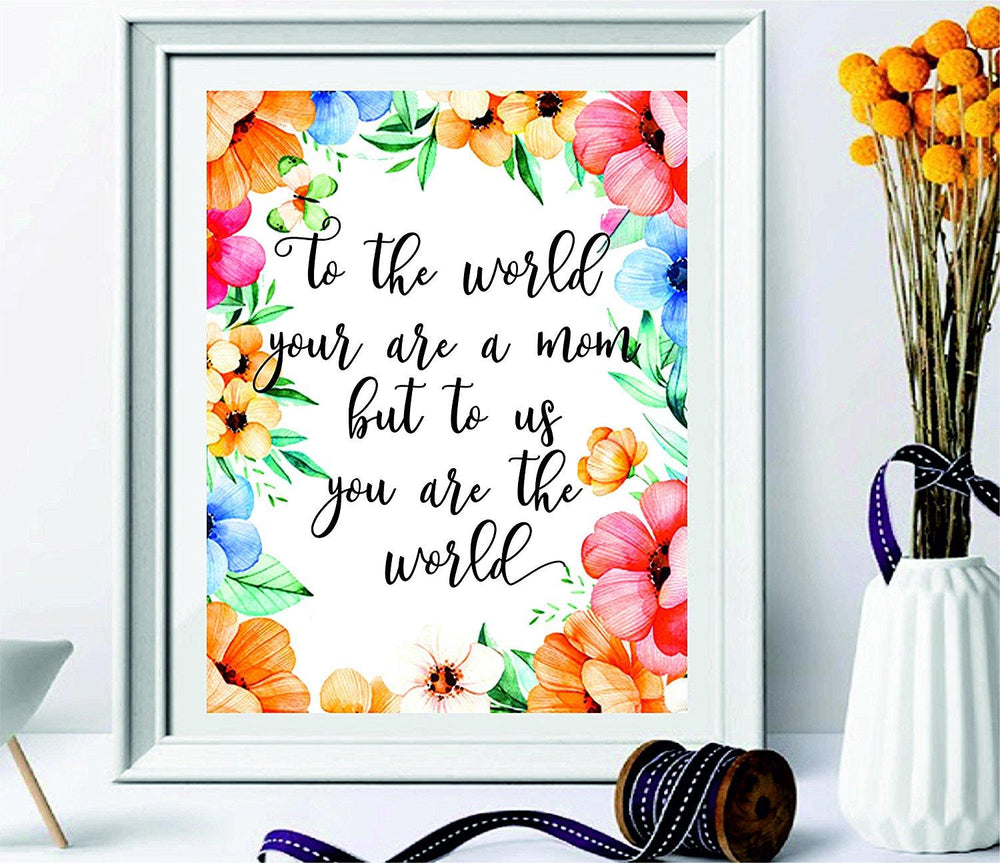 View Larger
Mothers Gift - To The World You Are A Mother - gifts for women - Watercolor Print - Mothers Quote - gifts for mom - Calligraphy Print - room decor - Last Minute Gift - Mom Gift #WP#55
DOES NOT INCLUDE FRAME. SIZE: 11 x 8.5 Properties: Single-sided, This is beautifully designed and printed on high quality metallic texture paper.
A simple way to create a celebrating, joyful and inspirational environment at home and in the office
Make your world more Colorful with printable coloring pages from your favorite Thoughtful quotes. These are fresh, Modern and made just for you
Let this delicate and unique format of art to show your passion for life and share your joy with family and friends. Archival inks guaranteed to be fade-resistant for 100 years. These prints are guaranteed to be a great addition to any room.
Sidebar