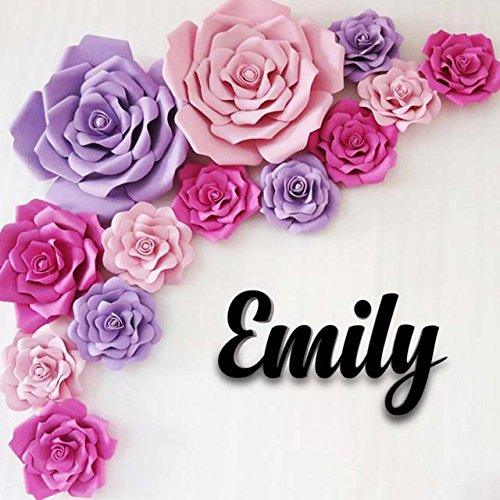 View Larger
We have an Amazing range of Free Standing or Wall Mounted Wooden Letters.
Size - 8X24 Inches Tall. Width Varies with the number of Characters.
Please leave us a note of your customization and we will personalize these beautiful Wood Signs for you.
Perfect for childrens names in their room/nursery, family last names over the fireplace, or plenty of other fantastic options. We only provide proofs after purchase by request.!
Our Wood Signs are coated with 2 Premium Coats of Paint to give you a high-quality smooth finish!! Shipping ? Usually ships within 3-5 Business Days.
Sidebar