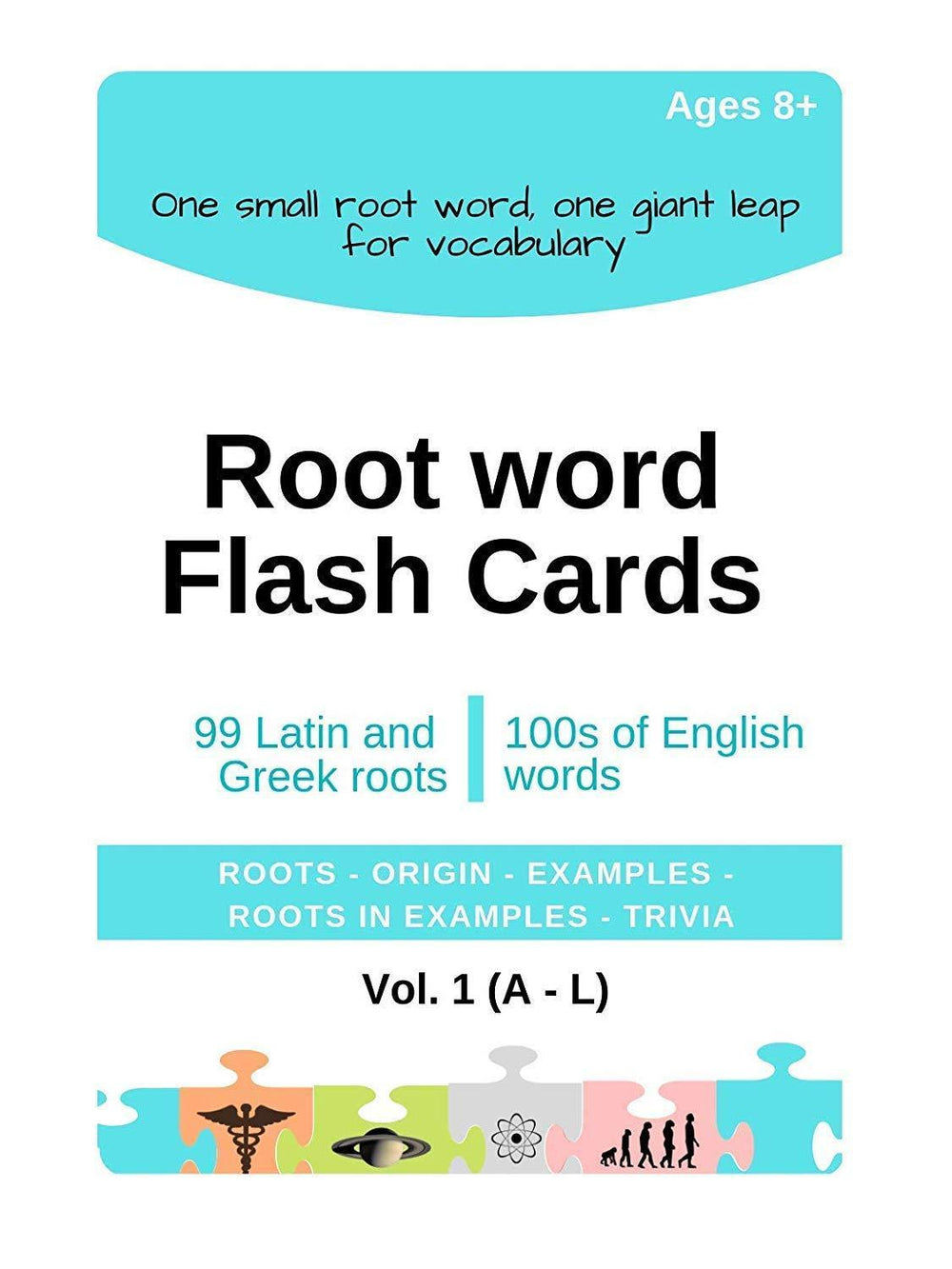 View Larger
84 2-sided colored no-see-through matte laminated cards. 6 Levels color coded with pleasant colors. 😍

Sized 3x4" for easy handling. Rounded corners and matte laminated for long life. Packed in a beautiful rigid box ☑

100+ Greek and Latin root words in this pack will help add 1500+ words to your vocabulary. 💯

Answer every "why" question! Do your kids ask questions like "if milli is 1/1000, why is a Million 1000-thousands?". What is your answer? The answer is in its roots. Discover more !!

On the front side of the card: Root word. On the back: meaning of the root word, origin, English examples, other root words in examples and fun facts. Best ACT, SAT, CAT, GMAT, GRE college test prep word builder flash cards.
Sidebar