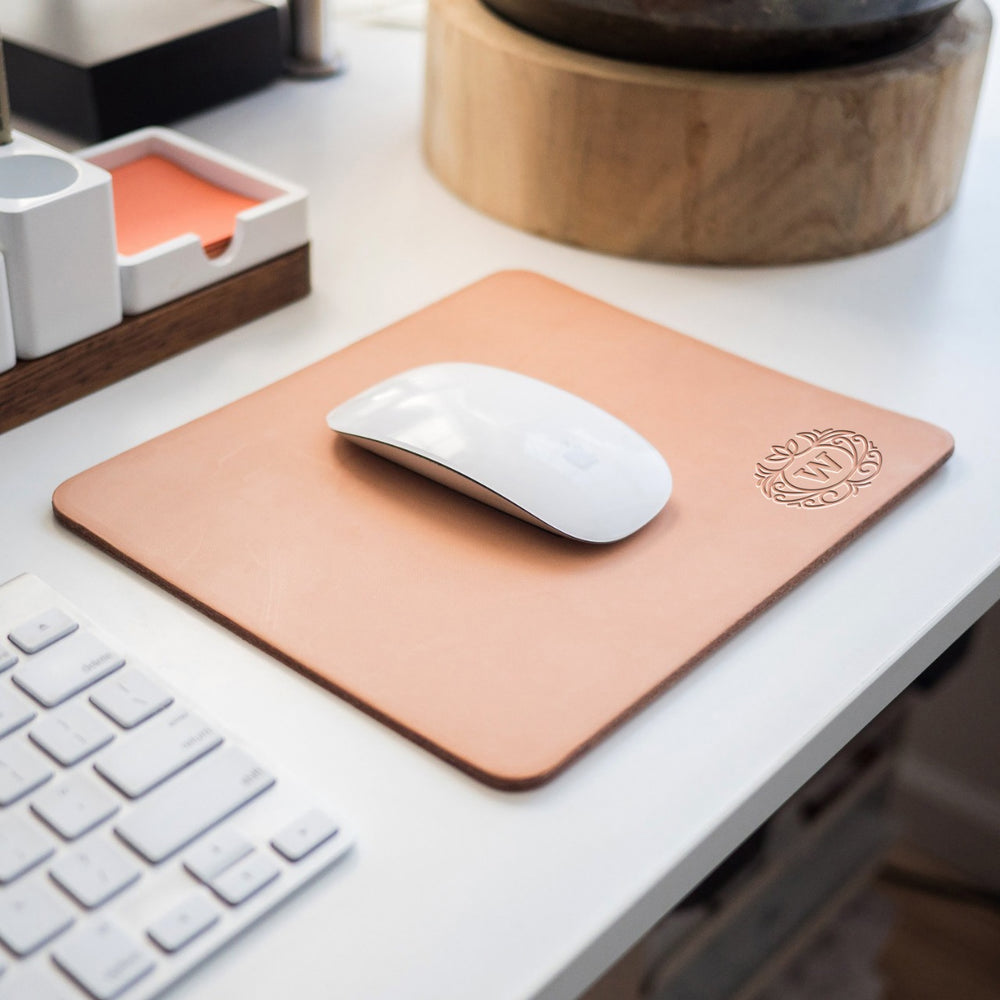 View Larger
The simple, clean, smooth, yet imperfect surface area of a leather mousepad. So, so nice. Each day of use will see new patina. After a couple months you will start to see the oils from you hand and arm leave a nice darkening.

Its made of 8"x8" natural vegetable tanned thick 7-9 oz. leather awesomeness. The edges are burnished with all natural beeswax.

Each piece is an original handmade durable good with a serial number and nicely packaged with a sweet little Old Church Works magnet.
Sidebar