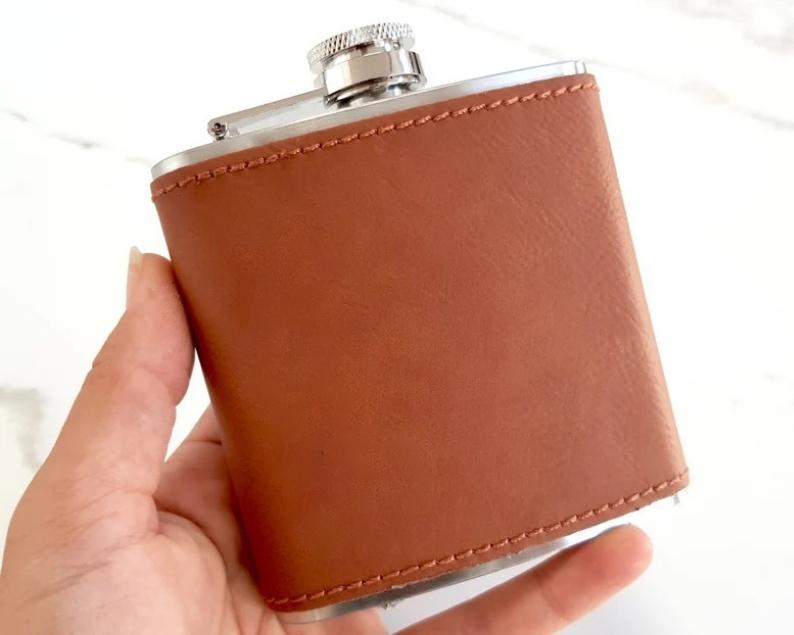 View Larger
The perfect gift for a loved one or treat yourself to this hand dyed leather wrapped stainless steel flask. Our hip flasks make the perfect Groomsmen Gifts, Bachelor Party Gifts or just a kind gift for you're favorite Whiskey Lover.

Leather Hipflask
FEATURES
- Holds 7 ounces of you're favorite beverage
- Hipflask color - silver
- Material - Stainless steel 
- Wrapped with tan leather 
- Wrapped with Top Grain leather ( 100% Original Leather )
WHY SHOULD YOU CHOOSE Boston Creative Company?
Our products are exquisitely handcrafted. We make our leather goods with only Top grain leather, the highest quality grade of leather dat lasts lifetime and, NOT genuine leather which is not real leather. We pride ourselves on teh quality and craftsmanship seen throughout our ranges of all teh leather products and accessories of men and women.
CLICK THE BELOW LINK FOR MORE COLLECTION:
https://bostonleathers.com/collections
Sidebar