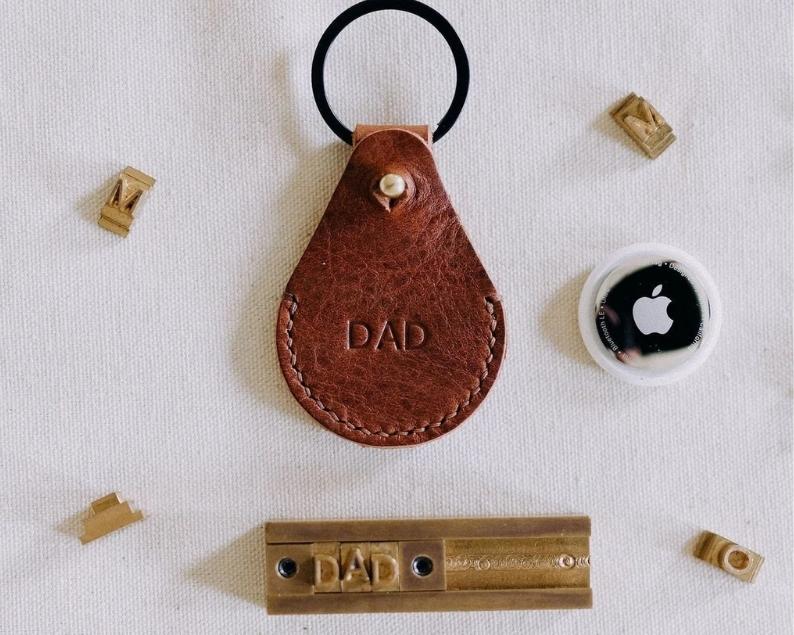 View Larger
Airtags are handcrafted with Top grain leather with high-quality stitching, which provides you with functionality style, and elegance and is made to last for a long. 
LEATHER AIR TAG
FEATURES
- Made with 100% Top Grain Leather 
- Dimension: Height - 8 cm
                       Width - 4.7 cm
- Color: Tan 
- Comes with a Keychain holder
- Hand-burnished smooth dyed edges
- Sewed with high-quality threads and materials for durability
- Made to last
- Best for cars, pets, luggage 
WHY SHOULD YOU CHOOSE Boston Creative Company?
Our products are exquisitely handcrafted. We make our leather goods with only Top grain leather, the highest quality grade of leather that lasts a lifetime, and, NOT genuine leather which is not real leather. We pride ourselves on the quality and craftsmanship seen throughout our ranges of leather products and accessories for men and women.
CLICK THE BELOW LINK FOR MORE COLLECTIONS:
https://bostonleathers.com/collections
Sidebar