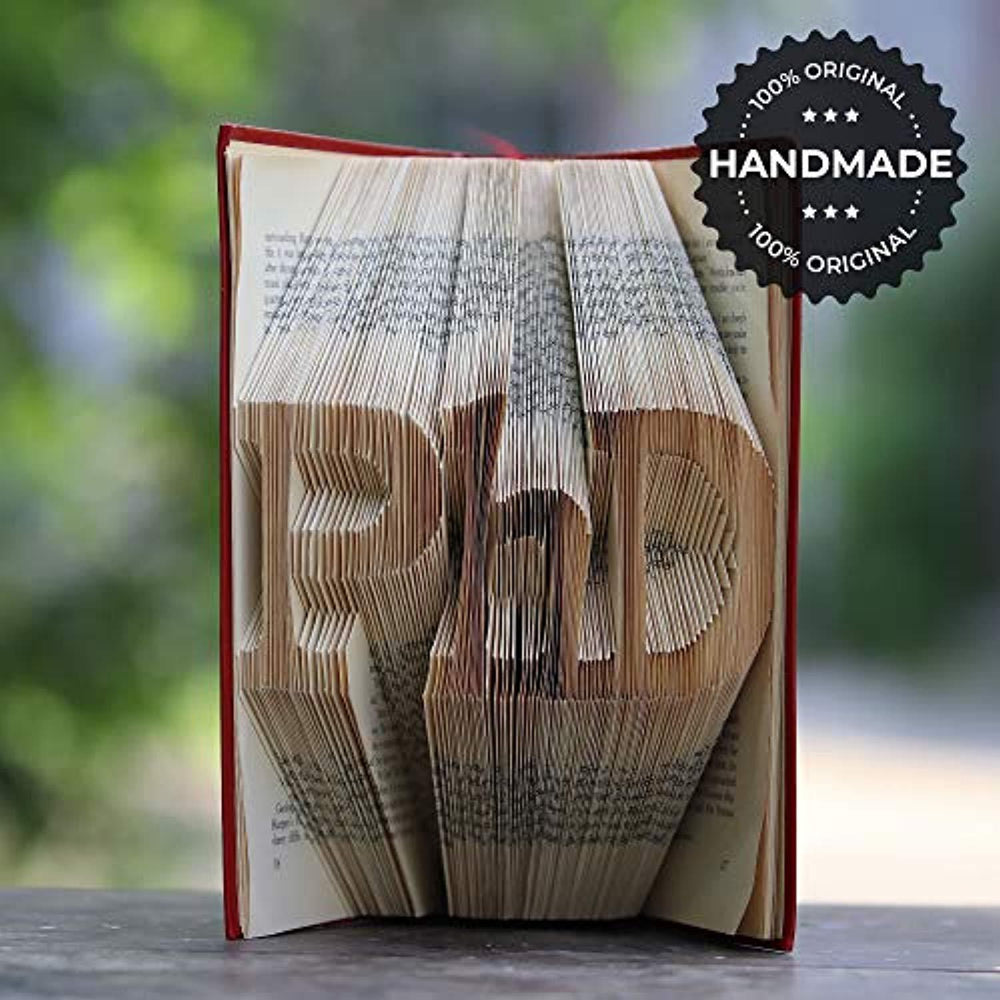 View Larger
End of Year Teacher Appreciation Gifts:
Year-end gifts for teachers are a thoughtful way to express your gratitude for their hard work and dedication throughout the school year. This unique and unusual folded book art will make a cute end of the year gifts for teachers.
A heartfelt handwritten note or card expressing your appreciation can be one of the most meaningful end of year teacher appreciation gifts. You can even include a personal message about the impact they've had on your child's education.
Cute End of the year Gifts for Teachers:
Customized gifts, such as these folded book arts with the teacher's name or a special message, can be a thoughtful and personal touch for the end of the year gifts for teachers from students.
Giving gifts to teachers can help strengthen the bond between teachers, students, and parents. It fosters a sense of connection and gratitude within the school community.
Gifting end of year teacher appreciation gifts is a gesture of respect and gratitude for their role in shaping the future through education.
Literary Presents:
Literary presents, also known as book-related gifts, are perfect for book lovers and avid readers. These gifts celebrate the joy of reading and the world of literature.
Literary presents make great gifts for a wide range of people who appreciate books, reading, and the world of literature
These folded book arts will also make a unique literary presents for anyone.
It's important to note that the sentiment behind the literary presents is often more significant than the value of the gift itself. Whether it's a simple thank-you note or a more elaborate gift, the act of expressing appreciation to someone can have a lasting positive impact on their work and the educational experience.
When choosing
literary presents
, consider the recipient's reading preferences and interests to find a gift that resonates with their love for books and literature.
Sidebar