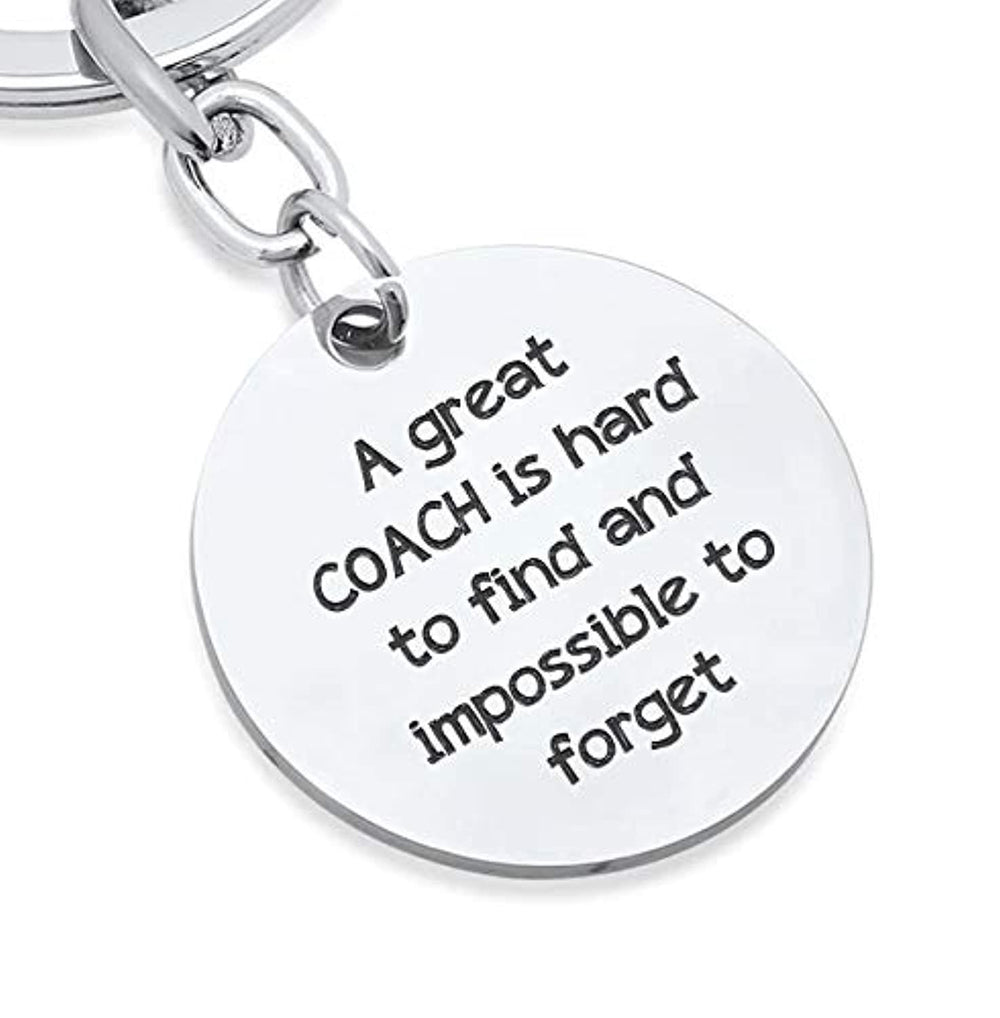 View Larger
Boston's key chains: Our key chains can simply be personal treasures, or miniature extensions of our identity. Give it to your beloved on the big day, it'll make for a handy reminder. To immerse yourself in the objects you've accumulated is proof of your commitment to them.
Design: Engrave a simple Round-shaped key chain with (A GREAT COACH IS HARD TO FIND ) Love, and give it to them to keep track of their keys.
Key chain Size: 30 mm, with Stamping, it's easy to give these mementos an extra glow. These are small gifts to commemorate just about any occasion. Choosing items that are both practical and portable is always important, and you'll usually want to consider value for money as well.
This metallic key chain is unique key chain with blend of elegance and practicality. Stainless steel key chain is a great gifting option for all. It generates interest in the item, and the advertising message it carries gets some attention too.
You will be completely satisfied with our product. If you any Unhappiness with our Product ,Kindly Contact us without any hesitation. We will do our best to solve any problems and provide you with the best customer services.
Sidebar