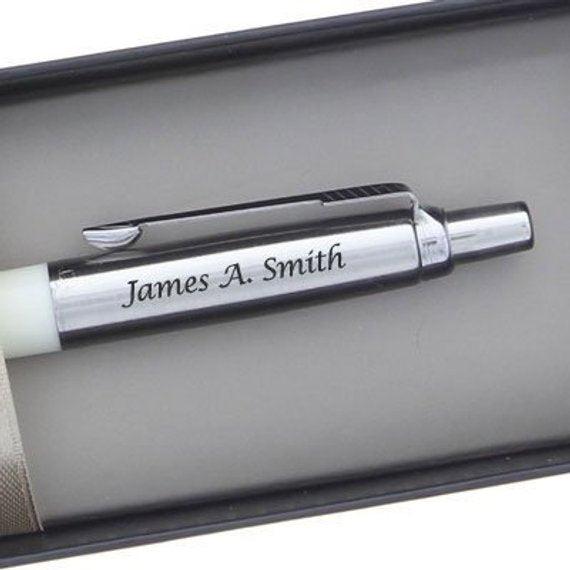 View Larger
Product Details:
Parker jotter pen - Personalized Parker pen - Pen for Birthday gift - Teacher and Student Gift - dad gifts - Brother gift - gift for her - gift for him - wedding gift - best friend gifts - Office gifts

We engrave using latest imported engraving machine, text will look more clear, bright, visible and beautiful

If you are looking for that special and meaningful gift then why not add an engraved name or small message. We will generally laser engrave along the barrel or on the cap depending upon how long the message is & We will deliver the product within 3-4 business days..

Since this product is custom made, we do not take up /s. Only in scenarios where the Product received is damaged we can consider /. We are not responsible for Delay in Delivery due to Courier Service.

Please email the Phrase or Name to be engraved on the pen along with your order number (xxx-xxxxxxx-xxxxxxx) and contact number. We also have a collection of Unique Personalized Folded Books. Do search for Boston Creative company books and you can check out the beautiful handmade folded books.
Sidebar