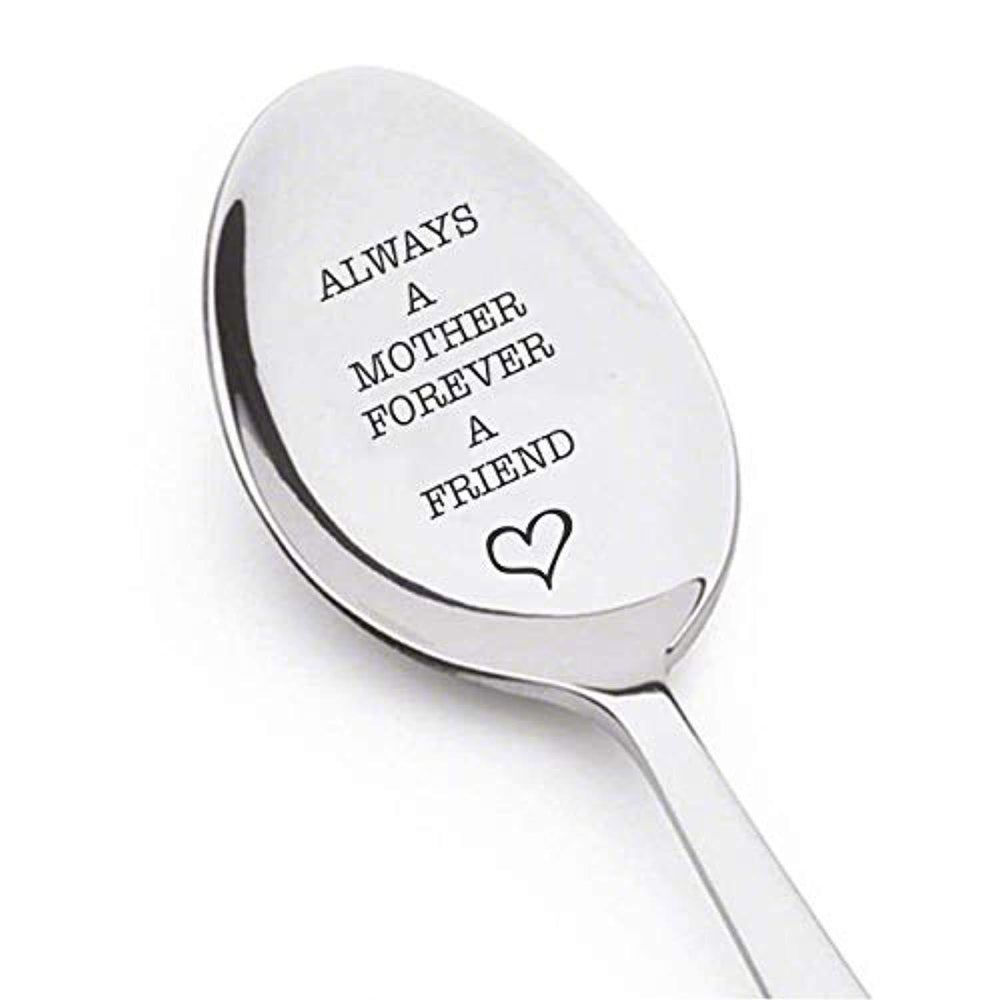 View Larger
"ALWAYS A MOTHER FOREVER A FRIEND" engraved spoon is the best love and enjoyable gift for your special one. A spoon might seem like a small gift but it says a lot about what you feel. It is also very functional in everyday use. Thus your loved one gets to see your message every day and feel good!
These High-quality stainless steel spoons are engraved as ''Always a Mother Forever a Friend" We use a standard stainless steel spoon to engrave. It can be engraved with any combination of capital and lowercase letters you choose the Spoon Measures about 6.25" long
MATERIAL – Our spoons are high-quality stainless steel spoons. (don't tarnish, don't rust, and don't change color). It is a great gift for all the loved people. It is beautiful, functional, and unique in its own way.
SITUATION - Perfect gift for occasions to your coffee lover in your life. Use these as stocking stuffers or add them to your gift baskets.
CUSTOMER SATISFACTION – We strive to provide you with the most inspired and exclusive designs to add an extra touch to those unforgettable life moments with your loved ones. We maintain the best quality in the product we make. Products are packed well for safe delivery.
Note To The Customer: Customization can be done to a maximum of 4 lines with a maximum of 10 characters in each line. More than 10 characters or 4 lines can make the font smaller to fit in the spoon.
Shipping Time: As it is customized order we will ship within 2-3 business days, but we deliver before the promised date. Please feel free to contact us anytime for queries/bulk orders at sales@bostoncreativecompany@gmail.com We will be more than happy to personally listen and respond to your messages and answer your queries.
Sidebar