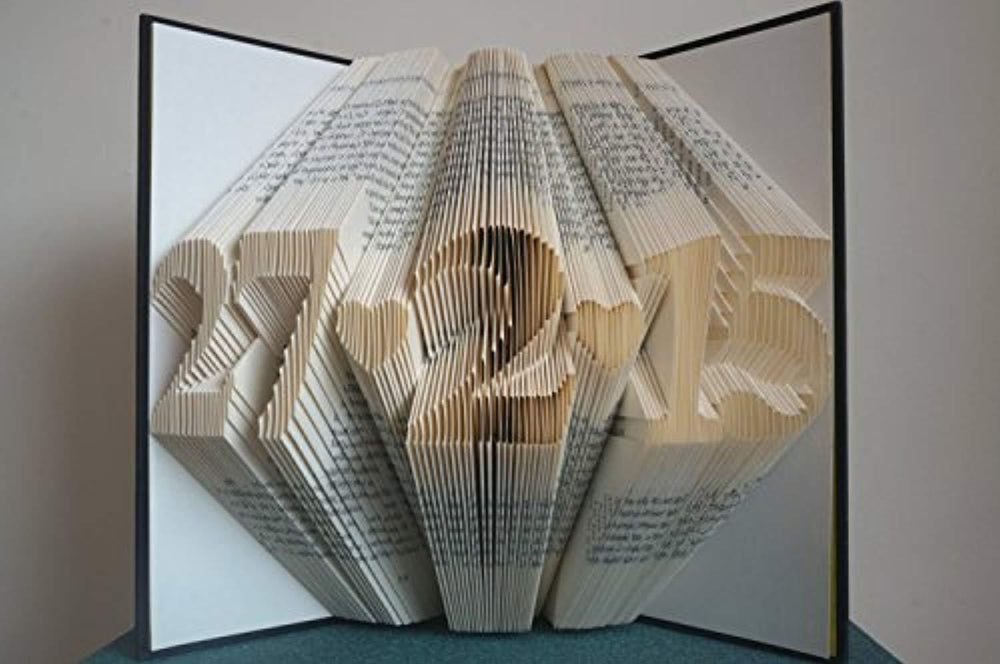 View Larger
Folded Book Art - Origami Book - Unique Birthday Gift - Best Selling Item-Unique Gift - Wedding Decoration - Paper Anniversary Gift for Him or Her - Date - 6 Numbers - Save the Date - Personalized Engagement Gifts - Handmade
Book sculpture will be carefully created, packed and shipped within 3 - 5 business days! WE USE BRAND NEW BOOKS!!
Meticulously hand Made craft can be personalized with a four, five or six digit date . You can also choose to have "hearts" or "dots" that separate the digits.
This is a unique book that has been given new life by carefully folding each page twice to display the date of your choice. Its a perfect first anniversary gift (paper anniversary), third anniversary gift or any special date, that can be beautifully displayed for everyone to see.
Please check out our other burlap banners and check our unique book folding arts and other gifts from Boston Creative company .Our gifts are really unique than your usual gifts.If you dont believe check it out!
Sidebar