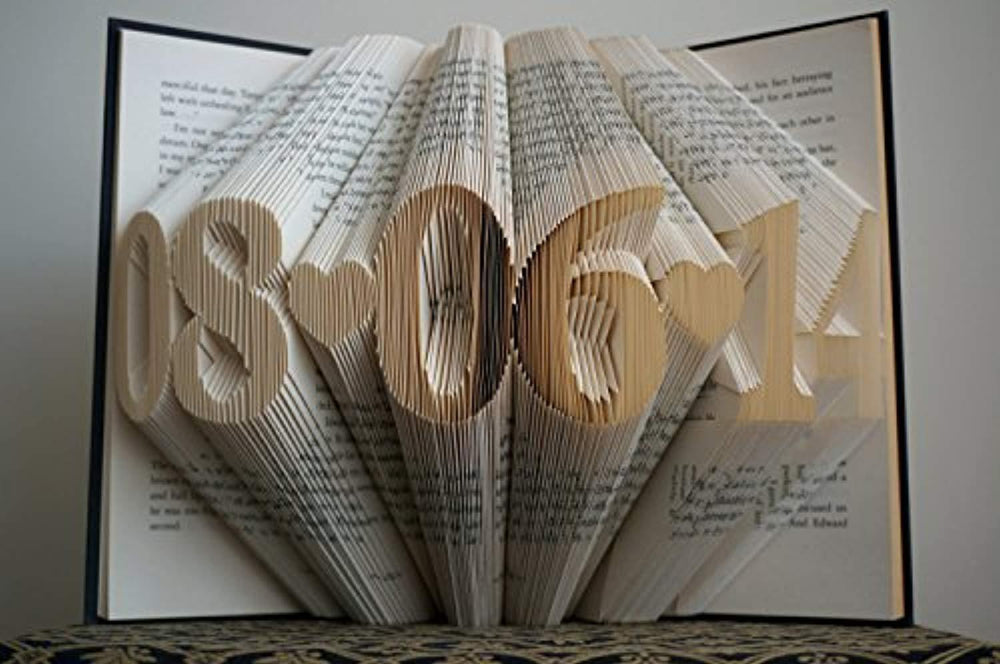 View Larger
https://youtu.be/R7CdApcCBI4
1st Wedding Anniversary - Anniversary Gift - Gift for Him - Gift for Her - Paper Anniversary Gift - Wedding Gift - Wedding Present - Personalized Gift - Folded Book Art - Unique Handmade Gift
A customization Heart & Initials pattern. A folded book sculpture made into two initials of your choice with a heart in between. YOU CAN SELECT THE PERSONALIZED COVER!!
This is completely customized based on your need! Please send your customization in the gift message section or contact us through the " Contact Seller Link " on amazon. If not we will contact you by email within 24 hours for the customization. Book sculptures will be carefully created, packed, and shipped within 3 - 5 business days! WE USE BRAND NEW BOOKS!!
A unique gift for Wedding Day or Valentine's Day Anniversary Birthday or Graduation Day! Bridal Shower gift or decor.
Please check out our other burlap banners and check out our unique book folding art and other gifts from Boston Creative company. Our gifts are really unique to your usual gifts. If you don't believe check it out!
Sidebar